November 02, 2022
The Importance of Marketing and Successful Businesses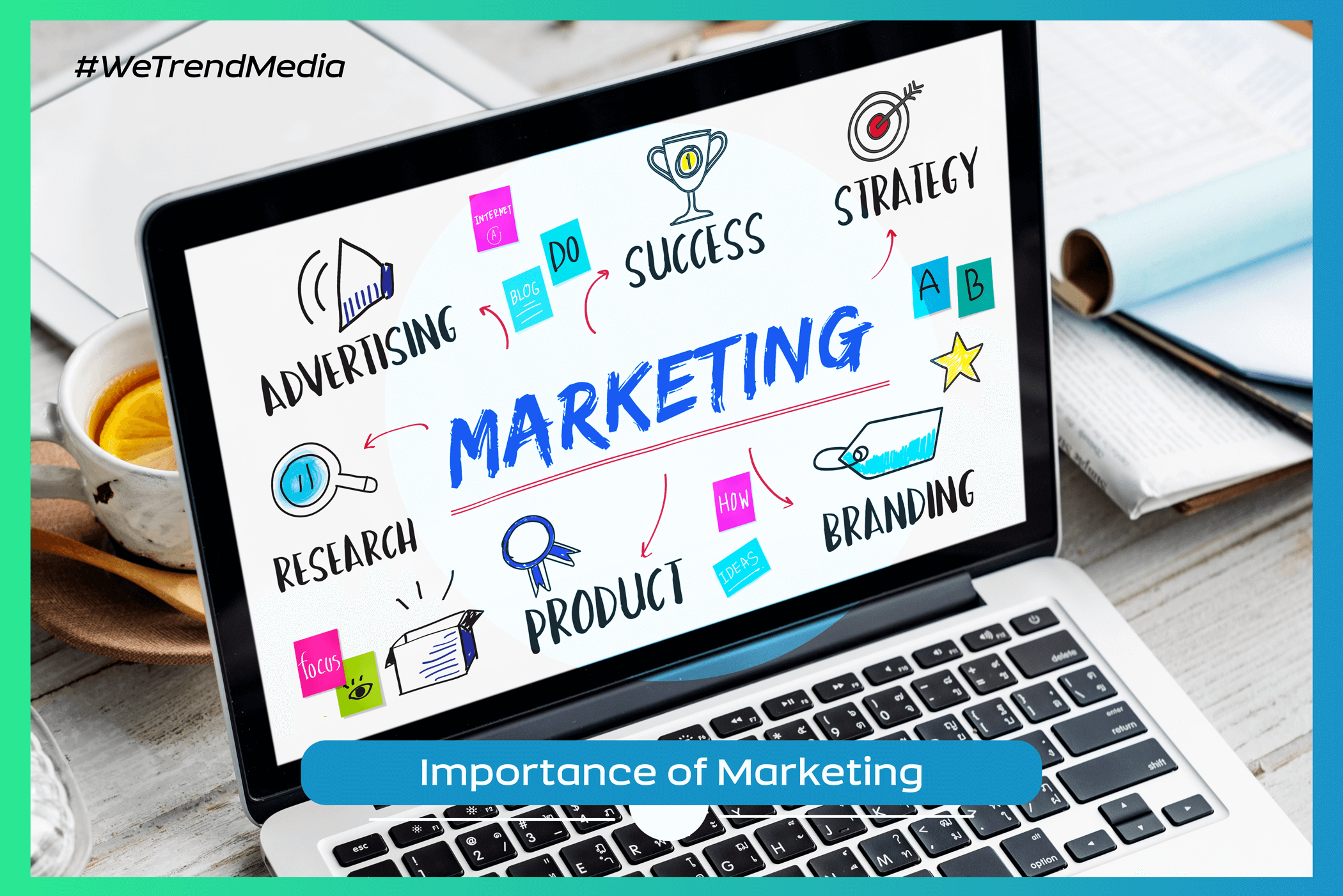 In this post, we will look at why marketing is important for business success and how the appropriate marketing methods may help your company expand. Marketing is an important type of communication between a company and its clients. It is the process of recognizing, anticipating, and meeting the needs and desires of customers.
The Importance of Marketing for Business Success
One of the primary reasons for the importance of marketing is that it helps businesses to communicate their products and services with a specific audience. Businesses may design marketing strategies that successfully communicate the value of their products and services by knowing the special demands and desires of a niche market. Marketing assists firms in maintaining healthy competition in their sector. Businesses may stay competitive by analyzing their competitors and positioning themselves properly ahead of the game and continuing to grow and develop. How the Right Marketing Strategies Can Help Your Business Growth? The correct marketing strategy may help firms reach their target audience and stand out from the competition. Businesses may boost their exposure and generate more conversions by creating campaigns that speak to the unique needs and desires of their target audience. Keeping up with industry trends and responding to market changes, businesses can continue to grow and develop. The Role of Consumer Research in Marketing The marketing approach is founded on an extensive study into customer wants, requirements, and behavior. Understanding these important criteria is critical for organizations seeking to design marketing strategies that are appealing to their target demographic. Businesses may make data-driven decisions about how to position their products and services and communicate their value to their target audience by doing research to understand customer behavior.
Marketing as the "Eyes and Ears" of a Business
Marketing allows a company to keep in touch with its surroundings and respond to market developments. Businesses can stay ahead of the competition and innovate by embracing the pulse of their industry and consumers.
Conclusion
Marketing is critical to the success of any company. Effective marketing techniques help companies reach their target audience, differentiate themselves from their competitors, and continue to grow and adapt. Businesses can achieve their goals by designing efficient marketing strategies, studying customer behavior, and staying in touch with the environment.
If you're in need of a successful marketing partner then Trend Media is your only option, contact us to receive your special offer. Let Trend Media help your business thrive in the online world.